Bike World for more mobility
Use empty hotel rooms in the low season to add value to the stay of your hotel guests. It is very simple how it works. You exchange an empty room for an e-bike, an electric car or a loading unit without addi costs. As a bonus, we plant a tree for fee for every overnight stay.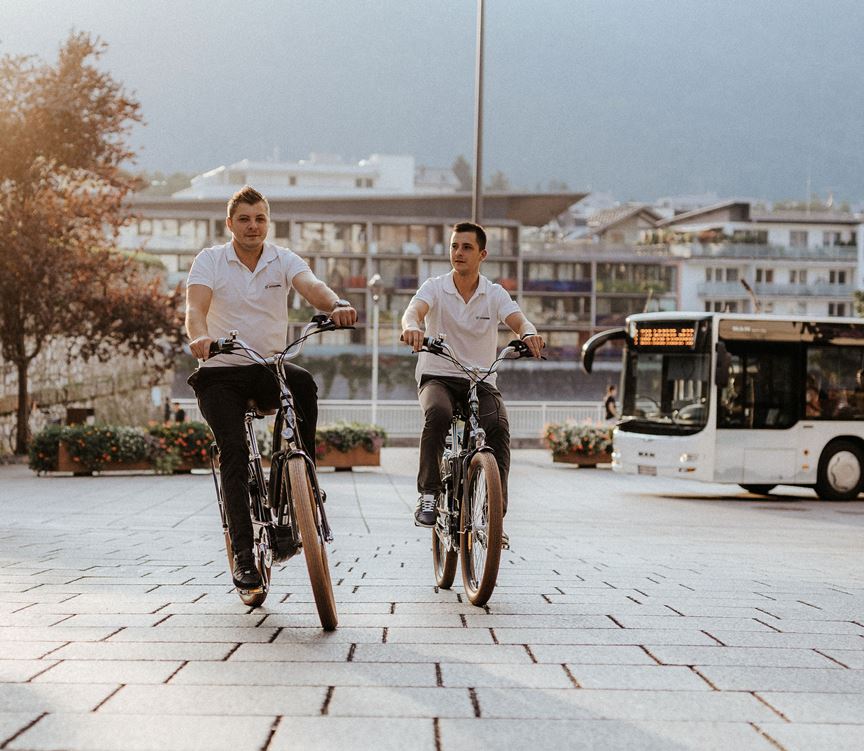 Plant trees with empty rooms
Thanks to an innovative cooperation with Greenstorm Mobility GmbH, you, as a hotel owner, have the following advantages:
Improved hotel occupancy
Modern e-bikes, electric cars and charging stations free of charge
Make a contribution to climate protection
Use e-mobility profitably for your marketing communication
Increase in turnover
For every stay based on this deal we plant a tree.
You get new e-bikes for your hotel guests. In return, the e-bike provider receives a certain number of hotel vouchers for free beds from you, which are valid for three years.
The deal is like a currency without euros: "Free hotel beds for modern e-bikes".
Travelers who have a voucher and want to redeem it have to first check with you at the hotel whether a room can be booked for the desired travel date. This way, you always remain 100% flexible as to when the guests can redeem their voucher and when they cannot.
The highlight is that you not only get modern e-bikes for free, but we also plant trees automatically for free. This voucher deal is based on one tree per person per night for each overnight stay. The contribution to climate protection is already included for every traveler. Neither you nor the traveler are billed for any additional costs for the trees.
CO2 friendly arrival to the hotel You can perfect your sustainable offer by motivating your hotel guests to arrive by train. We would be delighted to show you the possibilities of how to make the German Railways' offer available to your hotel guests.