CO2 compensation for the MICE industry
As a company working in the MICE industry you have several options on how to use Travel & Tree. Using Travel & Tree is free of charge.
This means that all your event participants can plant a tree without a surcharge while booking their arrival or their stay.  1 travel booking = 1 tree for free. We can help you make your client book the accomodation with you. We are happy to share our secret with you who to manage this.
MICE event participants: plant trees for free
Integrate Travel & Tree into the website of your event, e.g. under "How to get here".
Notify your participants of this option.
They can have a tree planted free of charge by booking their travel via Travel & Tree.
You as the trade fair organizer enable every journey and every night to make a small contribution to climate protection. 
How it works
1. The event location (here Munich as an example) can be preset.
2. Start your search (blue button).
3. Choose your hotel and book a room.
4. That's it!
5. We plant a tree for you.
Individual MICE information
Our goal is that your event participants identify with the cooperation offer between you and us. Therefore, we create a specific event page on our Travel & Tree website that you can refer to from your website. This specific event page will show all relevant travel options that are related to your event. They will be clearly listed so that a visitor can find their way around immediately.
All of your event participants can contribute to climate protection for free when they arrive at their destinations and stay overnight. 1 booking = 1 tree gratis.
MICE: CO2 compensation package
We can create a specific CO2 compensation package just for your event. It is your choice whether you want it to be a mandatory contribution or a voluntary fee. 
CO2 package as an additional offer for your client to offset CO2 emissions for the entire event, the arrival of the attendees or any other
Flat charge per square meter of exhibition space (if applicable) or
Fixed fee per capita.
A voluntary fee is ideal if you are currently preparing the next event and there are already some participants who have booked and paid for their participation. A voluntary CO2 compensation offer can be booked at any time, even retrospectively.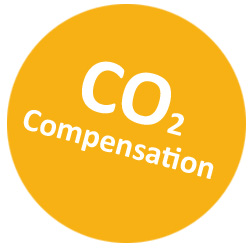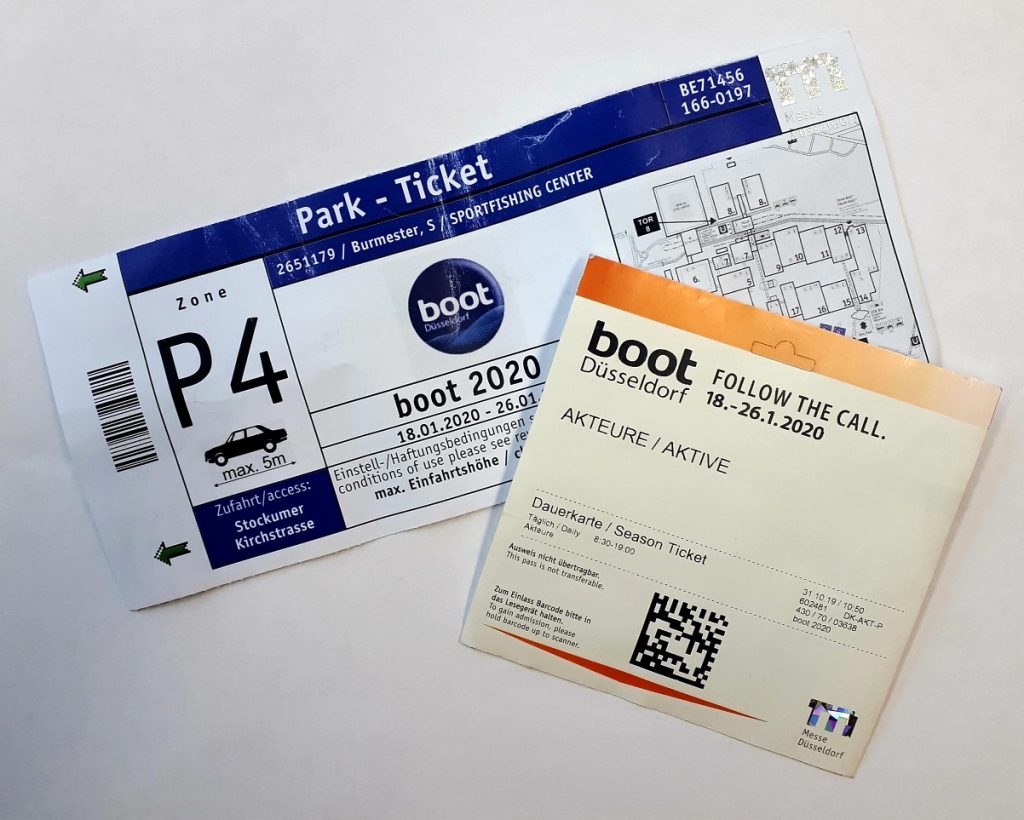 For all MICE participants: 1 ticket = 1 tree
The best way to get all participants involved in climate protection is to link each entry ticket to a tree. You can do this in several ways:
A tree will be included in every ticket.
You charge an extra fee for a green entry ticket, e.g. as a mandatory contribution or as a voluntary option.
You have the coupling of trees to an admission ticket sponsored by a company and use the option as a supplementary advertising space, e.g. on every ticket.
Of course, you can also define the number of tickets and trees according to your own ideas or your budget. For example, 5 tickets = 1 tree or 10 tickets = 1 tree, or also 1 ticket = 5 trees.
We are happy to talk about possible double deals. We can add a tree bonus when a certain number of tickets and trees is reached.
CO2 compensation offer for drivers
You can also think about a CO2 compensation deal for everybody who arrives by car. Depending on the infrastructure, you may like to link each parking ticket to a tree.  
We would be happy to provide you with a list of distances in kilometers, related CO2 emissions, and possible costs for CO2 offsetting.  
Tree subscription for mileage traveled on business
We offer a tree subscription to compensate for all business-travel mileage traveled on business per year. As a future-oriented company, you can make a contribution to compensate for your fleet or inspire every employee to take advantage of a tree subscription themselves.
Travel & Tree for all employees – business trips
Regardless of which options you choose, you can of course use Travel & Tree for your own company, too. All your employees or colleagues can book their future business trips via Travel & Tree and thus also make a contribution to climate protection. 
If you are working with a travel agency regarding your business trips, let's discuss which solutions we can best implement for you. Cooperation is also possible at this point.
Travel & Tree for all employees – private travels
As a committed employer, you can offer your employees the option of booking every private trip via Travel & Tree as well. A tree is planted free of charge for every holiday booking. Vacation offers that can be booked through Travel & Tree:
Guide for more sustainability in the MICE industry
Soon, we will publish a guide for more sustainability at trade fairs.
When you buy it, we plant a tree in return.
10 tips for more sustainability in everyday MICE office life
Also soon, there will be a guide with 10 tips for more sustainability in everyday office life, which you can download free of charge as a PDF. For every PDF download we will plant a tree.