Soon, you will find here an overview of our tree projects. We are updating these pages at the moment. Thank you for your understanding.
As of now, you can find here some information about the ongoing tree project in Tanzania. We plant only mixed cultures in order to achieve the best possible bio-diversity.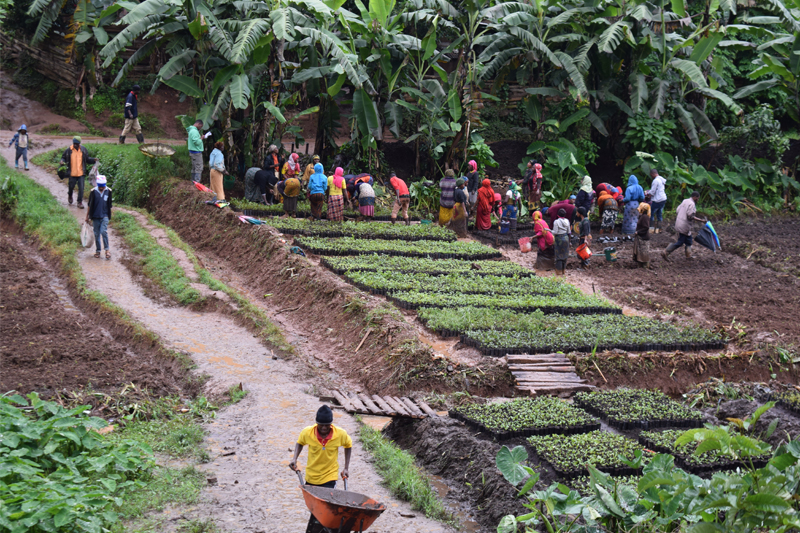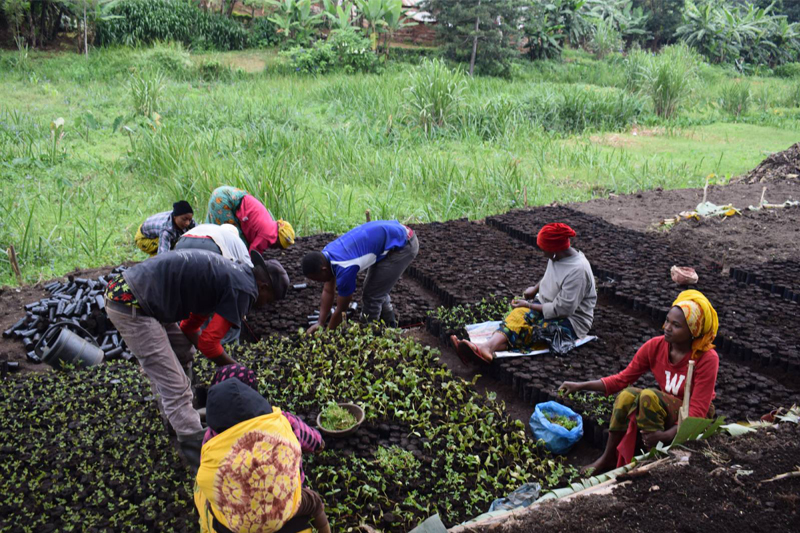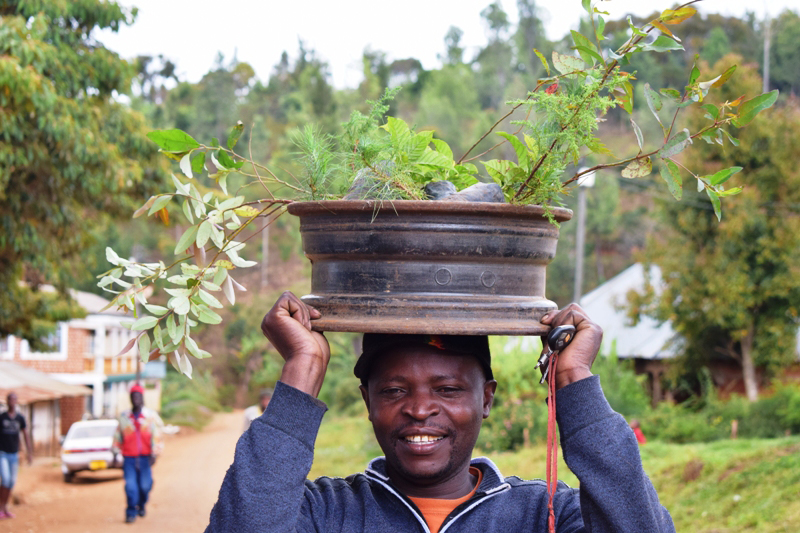 Important facts about the tree projects
There are three different types of projects:
Nature reserves = areas that are protected by the government
General forest areas open to the public, belonging to the villages / municipalities
Agroforestry projects = farmers with own land or farmers that are given appropriate land by the government, receive tree saplings in order to cultivate their fields and earn their own income from the yields.
Currently, there are 15 different individual areas with approximately 229,700 hectares of land. A 3-year plan specifies exactly what will be planted where and when. The season and the weather determine which seedlings are going to be considered.
The local population appreciates the tree projects because they find jobs and earn stable incomes that they can live from. It secures their livelihood and social stability in the region.
Poverty is the number one reason trees are cut down. It's always about selling wood to support the family.
Tree planting projects are the only way to prevent from further deforestation. These projects help people to survive, to overcome hunger and poverty.
What's important to know?
The rearing work in the tree nursery or the planting in the area is carried out exclusively by adults who are permanently employed and receive a fair salary for their work. No child labor.
The tree nurseries are located near a river or stream and where they are supplied by direct water installations.
There are only mixed cultures, no monocultures, as monucultures are more susceptible to pests.
Pesticides are not in use. Pests are controlled naturally, i.e. through
a) diversity of plants = pests rarely infest different species evenly, making it more difficult to spread and
b) natural pest control, e.g. Ducks (which eat certain insects).
The project supports the education of children and young people who learn about sustainability, environmental protection and climate protection in school. The knowledge is imparted to young people between 14-19 years as part of a two-hour project work per week at school. There are tree nurseries connected to the schools. Here the children learn how to deal directly with little plants that they grow themselves. Later they can takes them home and give to their parents, neighbors or friends to plant on their own fields.