Tree projects in the Black Forest
Planting trees in the Black Forest is important for the permanent preservation of the natural beauty of this holiday destination. Many jobs depend on tourism here, which makes it even more important to protect nature and the forests in the Black Forest. Here, you will find an overview of the current tree projects in the Black Forest and information on the completed tree projects.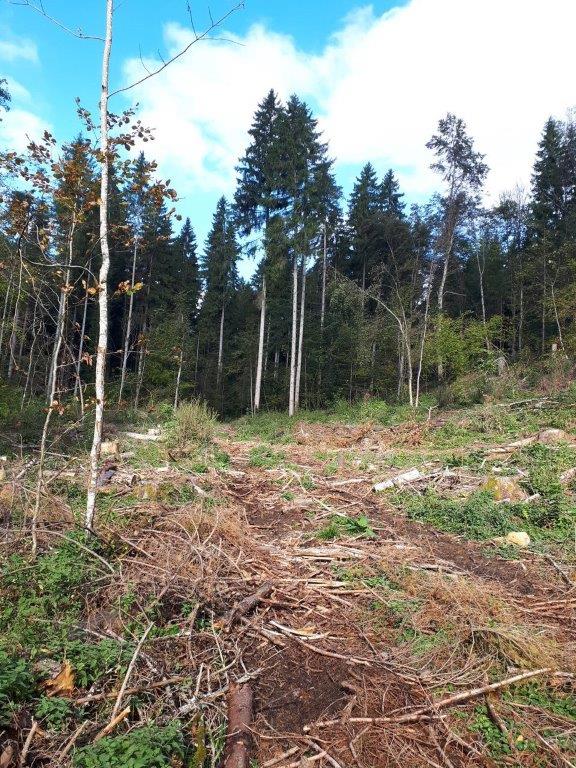 Reforestation in the Black Forest
We have many options for tree projects because of our good contacts with forestry offices in the Black Forest. The biggest advantage is that we can implement tree projects of any size. The reforestation project can be a small one with a few dozen tree seedlings sponsored from a distance, or it can be a large-scale project that runs over several years. We can find a suitable option for all your wishes. In principle, it is also conceivable to initiate your own planting campaign. In the best case, we can set up a sponsor sign in the forest for you so that all forest visitors and hikers can find details of the tree sponsor. Currently, we are preparing a tree project pool to enable everyone to support different tree projects regularly, e.g. with a tree subscription.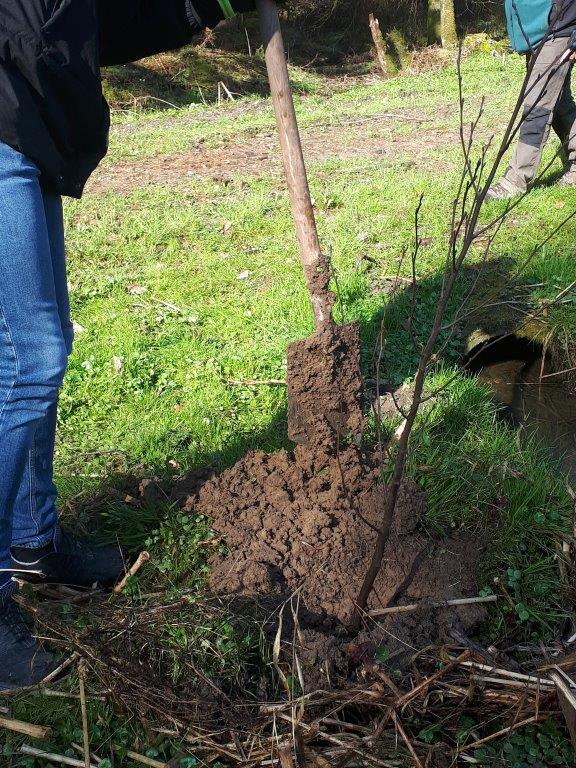 1.000 new trees in the Black Forest
In spring 2023 we again successfully planted 1,000 trees. This time we chose a forest area in Klettgau, near the Swiss border, in the deepest southern Black Forest. The forest area is located approx. 80 kilometers from Freiburg. We planted a total of 1,000 new silver firs and sycamores there.
Become a tree sponsor and start your own tree project now!
Completed tree projects in the Black Forest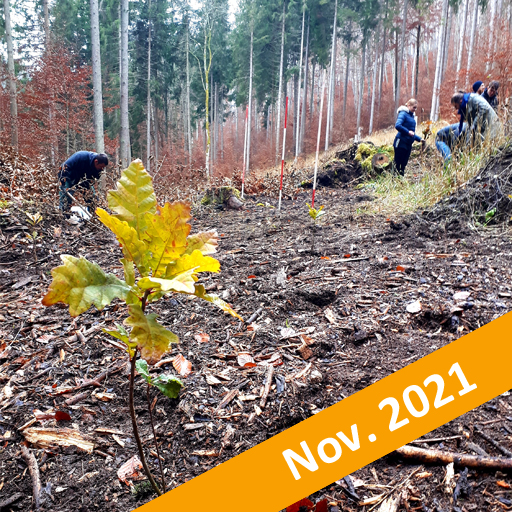 A thousand trees in the private forest near Geisingen
Tree-planting campaign: forest plants autumn 2021 + spring 2022
Location: Gutmadingen/Kirchen-Hausen (near Geisingen), Baden-Württemberg
Project phase 01: Planting date in November 2021 with 400 sessile oaks and 100 small-leaved lime trees
Project phase 02: Planting date in March/April 2022 with 500 silver firs
Thanks to the great commitment of our customers, it was possible to realize the first planting campaign in the forest with about 20 active supporters. Employees of the company worked together and showed a lot of team spirit; from trainees to Managing Directors, everyone worked hand in hand. It was a lot of fun and a great success!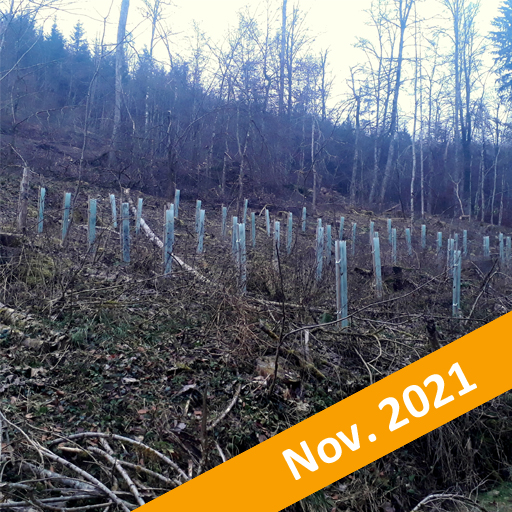 750 trees in the Stühlingen city forest
At the project site in Baden-Württemberg, district of Waldshut, Stadtwald Stühlingen, we planted 750 trees for our customer from Freiburg, which he sponsored on the occasion of his 75th birthday anniversary.
Conifers: 50% (Douglas fir)
Deciduous trees: 50% (approx. linden 60% + white elm 40%)
The forest owner has allowed us to place a small company sign on the hiking trail next to the planting area in the forest.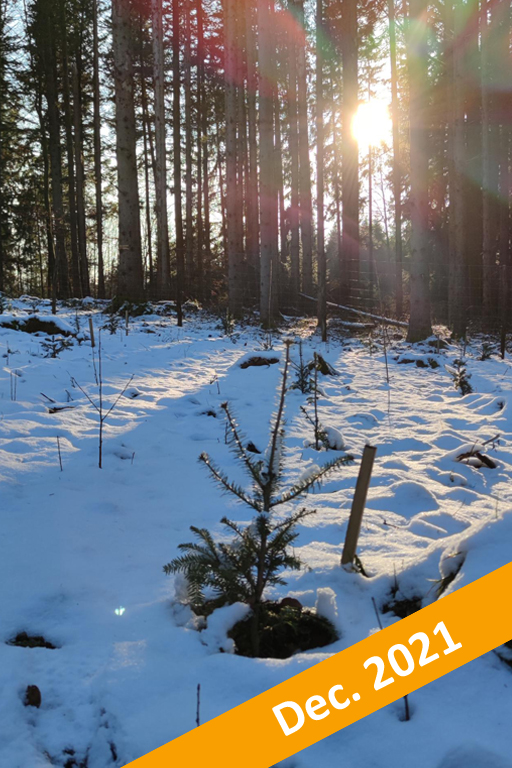 50 fir trees for 2021 Christmas
For Christmas in 2021, we planted 50 fir trees in the southern Black Forest, forest district Küssaberg-Lauringen.
Shortly thereafter, snow fell and turned the Christmas campaign into a wonderful sight.