Tree project in the Harz Mountains
The need for afforestation in the Harz is enormous. Since 2018, storms, drought and massive bark beetle infestations have led to huge damaged areas. This tree project involves 1,500 hectares in Saxony-Anhalt in the Mansfeld-Südharz district (MSH). That corresponds to a size of more than 2,100 soccer fields. These areas are to be reforested with a climate-resilient mixed forest in the next 10-15 years, i.e. around 100-150 hectares per year. Around 7.5 million trees are required for this.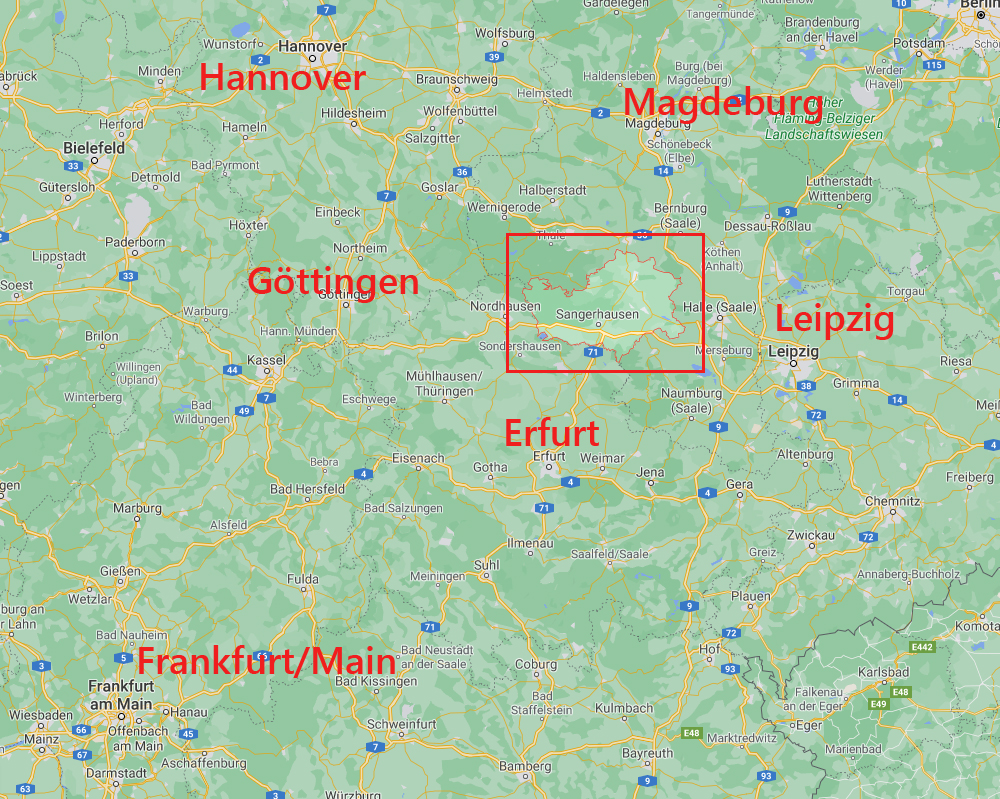 Tree project in Saxony-Anhalt, Mansfeld-Südharz
The main goal is to make the forest "climate-friendly" to help it stand expected climate changes in the future. Different tree species will form a new mixed forest to make it more robust to stand these challenges in a long run. The first project area is 60 hectares, of which 18.5 hectares have to be reforested. The new generation of the forest shall consider a ratio of deciduous tree species to coniferous tree species of 2: 1.
30,000 silver firs, larches, pines and douglas firs will be planted to enrich the tree species mix. The existing beech, common oak and sycamore maple seed naturally.
This afforestation project will start in spring 2022 and become an ongoing project over the next decade.
First planting for tree sponsor
In November 2022 the time had come. We planted the first trees in the Harz Mountains. We would like to thank our tree sponsor, who has 500 trees planted here and who is making a wonderful contribution with us to bringing the forest back in the Harz Mountains!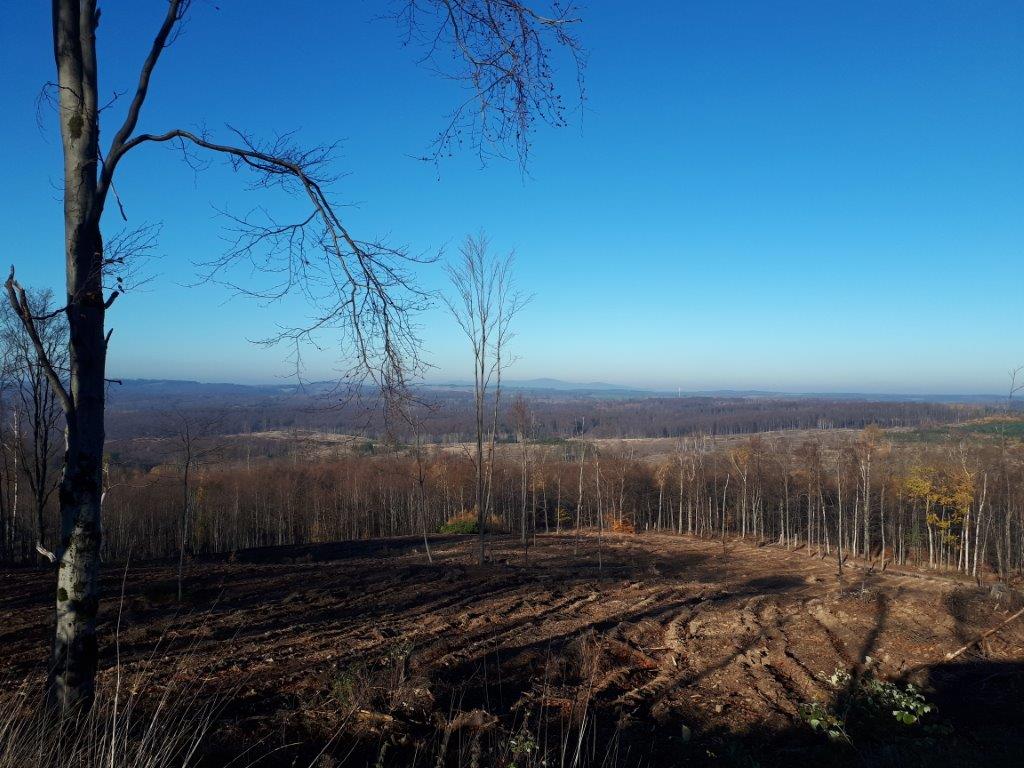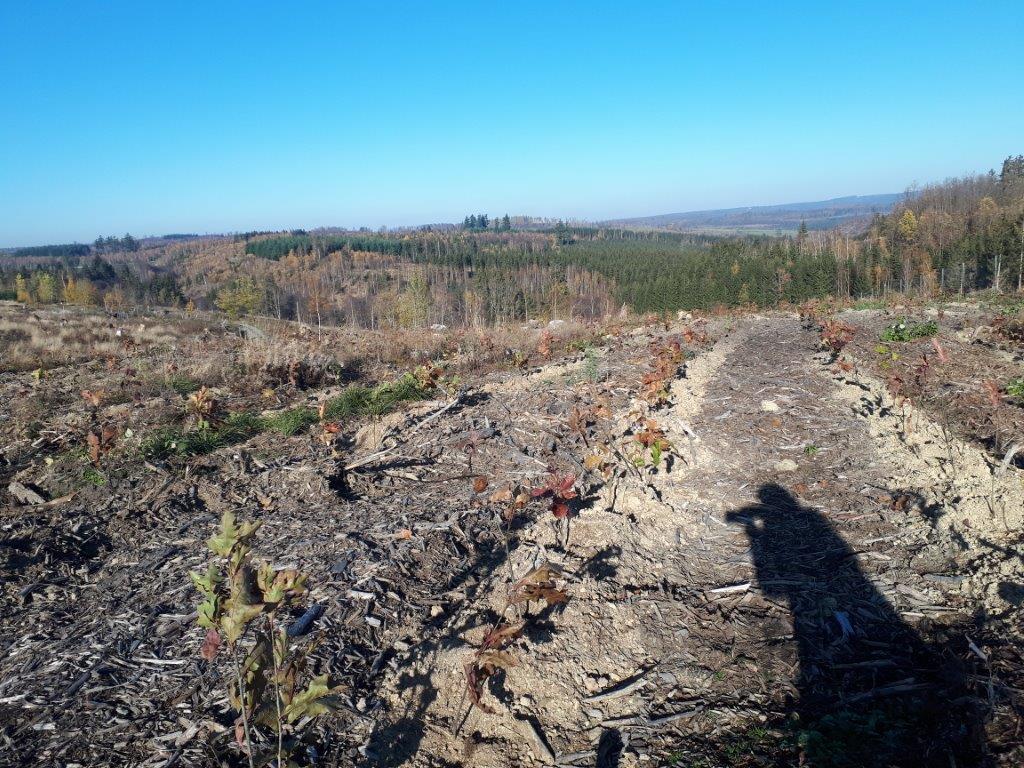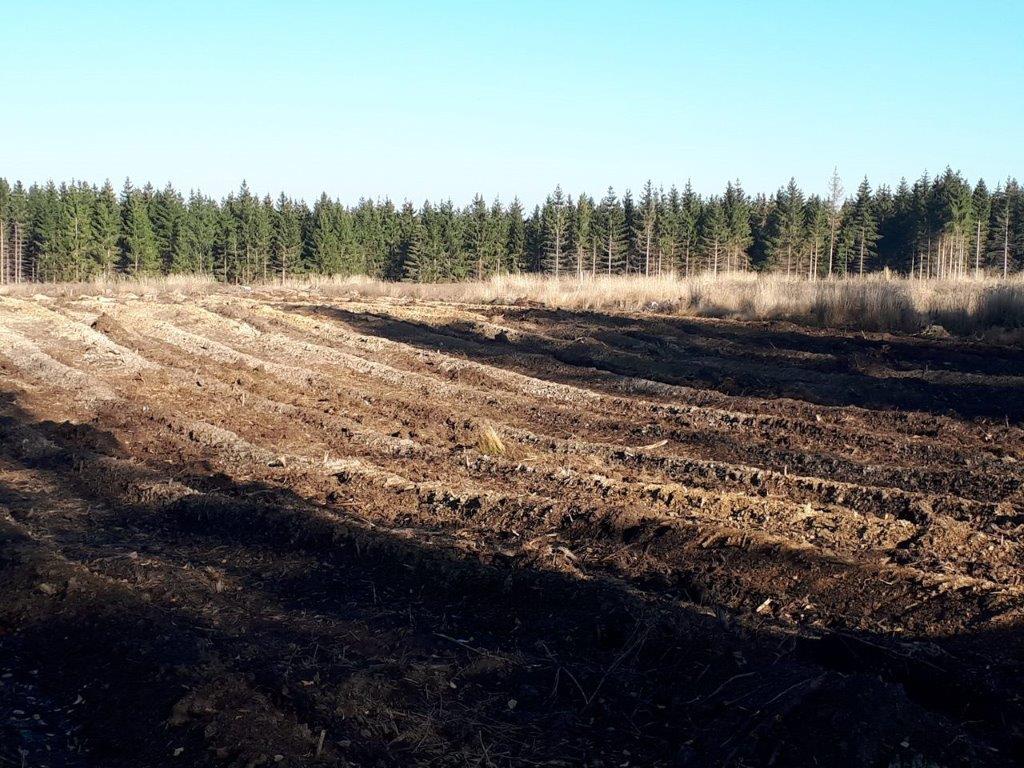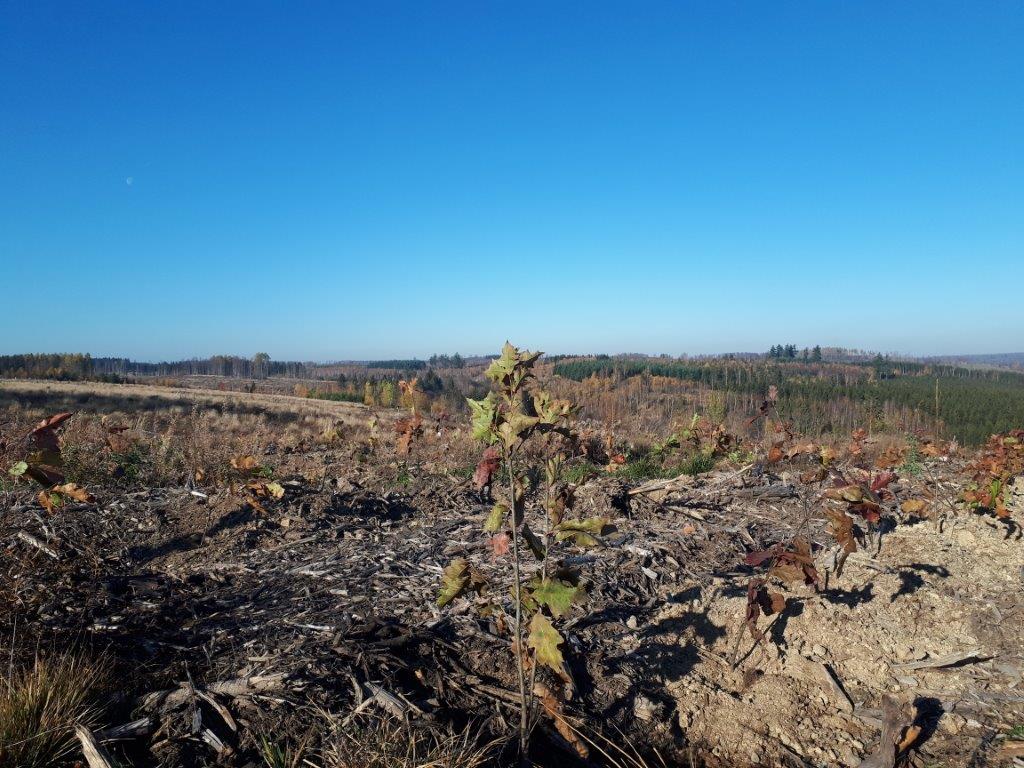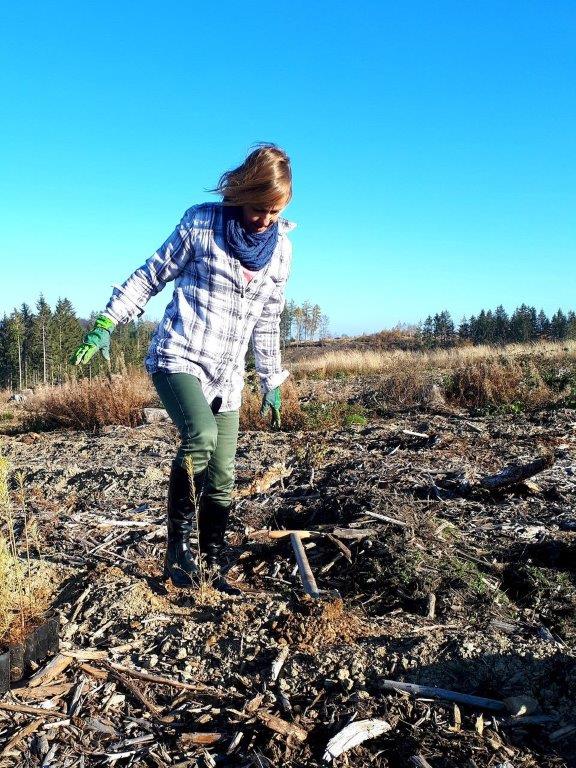 Planting yourself is always fun!
Current situation: The forest in the Harz Mountains
The pictures show the actual conditions of the forest areas, which were densely covered with spruce still some years ago.
Deciduous trees are usually planted in autumn, conifers in spring, because that's when they grow best.
Deciduous trees (autumn planting)
Suitable: Sessile oak, hornbeam, linden, red beech, sycamore maple, red oak, hazel tree, sweet chestnut, tulip tree, service tree, black walnut and alder.
Conifers (spring planting)
Suitable: Silver fir, larch, pine, douglas fir, coastal fir, hemlock, sequoia, giant arborvitae and Lebanon cedar.
If you have any question or suggestion about the project, please do not hesitate to contact us.