We have an ongoing tree project collaboration with a local tree nursery in the Tanga Region in the northeast of Tanzania. The nursery is in charge of all activities, including tree sapling nurturing and manual planting in the field. The project includes almost 230,700 hectares of land with 15 different individual areas. A 3-year plan gives details about where and what the nursery will plant. The local population highly appreciates this tree project.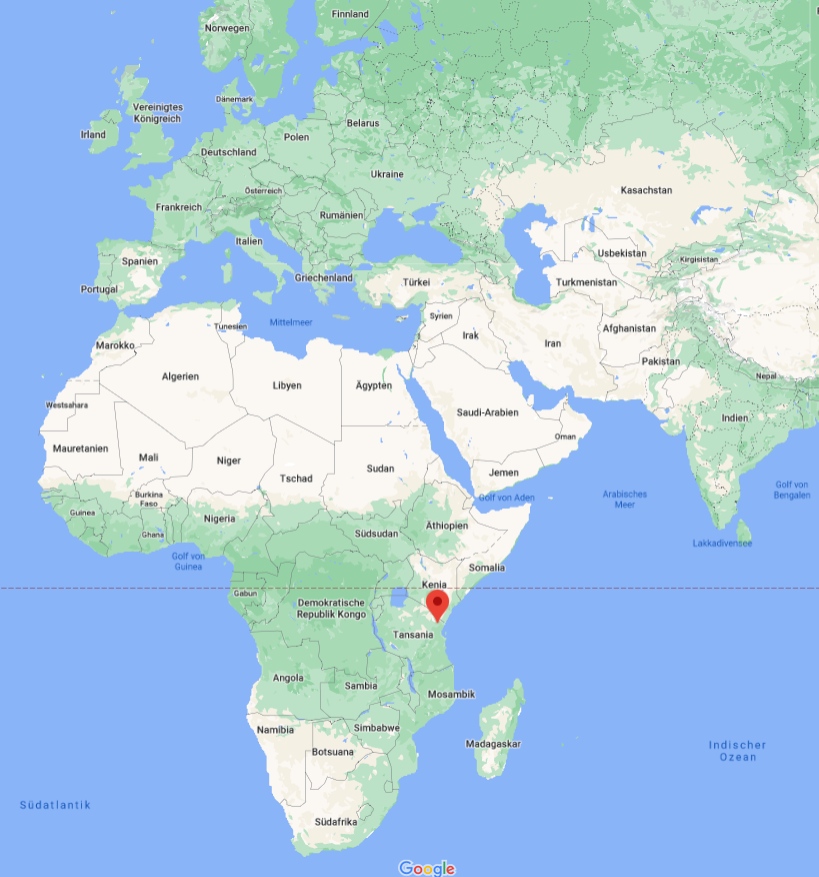 Tree project in a developing country
Planting trees in a developing country is more than just a carbon offset measure. Of course, it is essential to plant as many trees as possible to filter carbon dioxide (CO2) from the atmosphere. A tree project in Tanzania, for instance, primarily creates valuable jobs in regions where poverty levels are high and where there are no job opportunities. Planting trees helps them earn enough money to overcome poverty and hunger.
Benefits of a sustainable tree project in Tanzania
It creates new and valuable jobs.
People escape poverty and hunger.
Families achieve a stable income and can look after their children.
Parents can send their children to school.
The project creates awareness of the value of forests, the environment, and sustainability.
Regular work and satisfied people lead to social stability.
We only plants native species. These include, for example, makhamealutea, Oliver tree, Croton Megerocapus, Ocotea Usambarensis, Cape fig (Ficus Sur), Ficus Thorningii, Podocarpus Usambarensis, pine, eucalyptus, etc. They also plant tree crops such as coffee, horseradish, peach, fig, plum, apple, and banana.
What's important to know?
No child labor: Adults (predominantly women) nurse seedlings in the tree nurseries and transfer them onto the open field. The women have permanent employment and receive a fair salary for their work.
The tree nurseries are near a river/stream and have a dedicated irrigation installation.
There are only mixed cultures, no monocultures. Mixed cultures are less susceptible to pests.
Workers do not use pesticides; they control pests naturally through:      
a) tree diversity because pests seldom infest different tree species evenly and hence, makes it more difficult to spread
b) natural pest control, through, for instance, the use of ducks that feed on certain insects.
The project supports the education of children and young people. They learn about sustainability, environmental protection, and climate protection in school. The school teaches young people between the ages of 14-19 years, as part of a two-hour project work per week.
Each school has access to special tree nurseries for teaching children how to nurture tree seedlings. The children grow the seedlings and later give them to their parents, neighbors, or friends who plant them in their fields.