The reforestation project in Austria is a collaboration with an association from Lower Austria. We mainly support small local forest owners with the afforestation of damaged areas. We also want to help and contribute to preserve and regrow Austrian forests, which are popular holiday destinations. We need about 50 million trees to restore the damaged areas.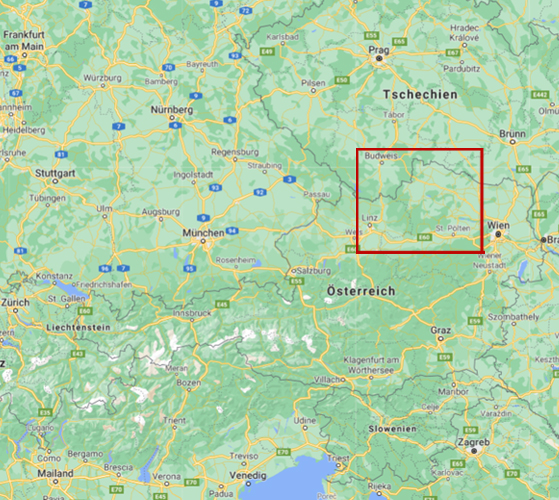 Tree project in Lower Austria (Waldviertel)
In recent years, bark beetle infestation has caused 20,000 hectares of tree damage across Austria. Waldviertel, a region in Lower Austria, has about 13,000 hectares of land that we must reforest as soon as possible. The affected areas belong to private forest owners and are mostly up to 0.5 hectares in size. The owners plant 2,500 trees per hectare, and we help them create new forest areas as fast as possible. Local companies implement reforestation activities through active planting with their employees—a tree-planting novice can plant over 100 trees a day. We sponsor additional trees to enable hard-working helpers to plant more trees. Planting always takes place in spring (March/April) and autumn (October/November).
In principle, we only plant climate-friendly tree species in a mixed forest, i.e., we only plant species that science recommends. We also consider the climatic zone, heights, and location (damp, wet, dry, etc.) in order to make the best possible selection that will assure the long-term life of the trees. The tree species include fir, English and sessile oak, sycamore maple, red beech, wild cherry, larch, pine, alder, Douglas fir, and red oak.